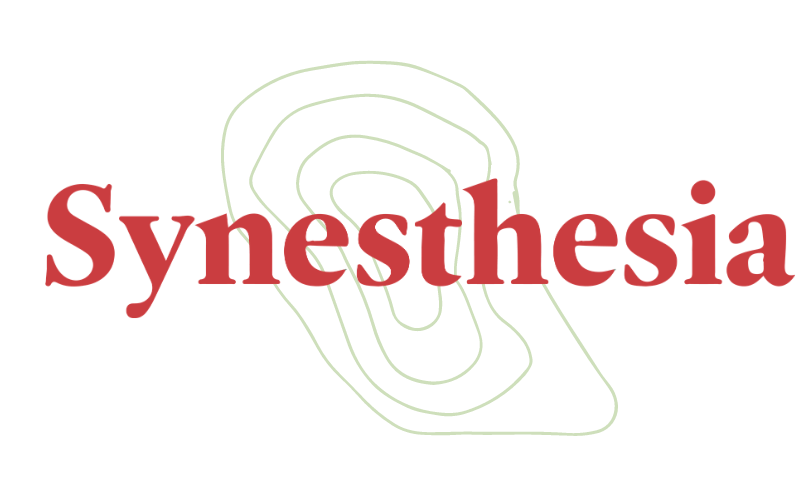 Ellie Robinson-Carter
's work explores creative practice as a way to bring people together, and in recent years this has had a particular focus on collaboration with people living with dementia. Ellie's projects empower participants and demonstrate that - contrary to often misinformed assumptions – those living with dementia can do new things, learn new skills and form new connections given the right support and time. Her work supports people in realising their own resilience.
Ellie first began working with people living with dementia when she was at York University and became involved in the local memory cafe that was run by a group of volunteer students. She then set-up a memory cafe herself, in the Cornish town of Penryn whilst she was studying MA Illustration at Falmouth University. Ellie found herself questioning her voice as an illustrator: she did not want to illustrate or comment on other people's lives, but she did want to offer something to aid their own creativity. Four years on, the Penryn Memory Cafe supports 20 people living with dementia and their carers, and invites artists, researchers, musicians and makers to visit and present activities for the group.
The Happy Wanderers | David Curtis | November 2015
Inside Spaces at the Eden Project | Ron Walker | Eden Project | February 2016
The Happy Wanderers | Bridget Mazzey | November 2015



Whilst supporting the Cafe, Ellie made a connection with national charity The Sensory Trust and began to volunteer with The Happy Wanderers: a weekly dementia-friendly walking group. With the group, Ellie launched her first iteration of The Photobook Project. Each week members chose a theme to consider on the walk – such as shadows, green, picnic, sound – and were given a disposable camera to document things they felt drawn to. Afterwards Ellie created a publication using every photograph and presented them in the order in which they were taken; to capture the narrative of the day and thus help the members with their memory of the walks. Alongside these images, Ellie includes other details from their walk, such as drawings, pressed flowers or leaves, lists, snippets of conversations. These publications are beautifully produced, presented as a collection in an archive box: something that can both hold its own in a gallery but is also deeply personal to the participants involved in the project. The work sits not just as the end result with the publications but as the whole process: from the point of meeting participants, to walking with them, to making the publications, and sharing them.


The Photobook Project | John Mersey | Old Shop Studios | November 2020
One thing in particular that has stuck in my mind when recently speaking with Ellie, perhaps because it created such a strong visual image, is about some of the Happy Wanderers; Ellie told me how the women who attend the walks always carry a handbag to hold special items, which can help prompt them to make connections in their minds – like an identity kit. After running The Photobook Project with the group, Ellie noticed that the participants had added copies of the publication to their handbags. This must have been such a moment of revelation: a demonstration of how the project had offered the participants agency, made them illustrators themselves, and given them something to be proud of.
The Photobook Project | John Mersey | Old Shop Studios | November 2020


The Photobook Project has become a really important element of Ellie's work. Since this first edition, the project has offered Ellie the opportunity to expand the reach of her practice. In 2018, Ellie was in residence at Humanitas Deventer: a care home in Holland and a remarkable place, where students have free residence and care for their elderly neighbours in the complex. Ellie worked with her neighbour, Joke to produce a Photobook together that each day responded to a changing theme. The 'Hello Neighbour!' series documents how the two developed a relationship through this process; it is both a mark of their friendship but also open to being shared, and Ellie donated a copy of the publication series to Humanitas to have onsite for future residents and visitors to discover.


"Pass the Baton!" | Takehito Tokuda | Machida City, September 2019
"Pass the Baton!" | Run Tomo Participant | Fuji City, September 2019

Ellie found further personal connection through her work in 2019 when she was funded by the Diawa Foundation to be artist in residence in Japan with the Dementia Friendship Club, and their project Run Tomo. Run Tomo sees those living with dementia running a regular relay race with their carers. Ellie took part and made 12 photobooks with her fellow runners called 'Pass the Baton!'. Images from the project are uplifting and moving, and show how a collective endeavour can surpass individual differences. Since the experience, Ellie hopes to set up a Run Tomo in Cornwall to partner with its sister project in Japan. This is an example of how Ellie has an interest in bringing her creative endeavours back to Cornwall (from her base in Falmouth), and through which she is able to continue to support the communities she has long-standing connections with.



As a result of these experiences, Ellie has been invited to teach on courses and speak at conferences such as the 12th International Dementia Conference: Transforming Care and Communities, Engaging Dementia, Dublin (2020); and spoke at Illustrating Mental Health, University of Worcester (2019). Ellie's work has shown how group creativity can give people the tools to make new relationships and discover new skills and interests.

Recently, with the poet Sally Crabtree and Anna Mankee-Williams of Falmouth University, Ellie co- organised the symposium, Only Connect!. The symposium explored the benefits of intergenera- tional practice and research, with 200 individuals and organisations in attendance. From this event an ongoing steering group has been created that Ellie manages with colleague Peter Daniels, the Executive Director of Happiness at Humanitas Deventer. This scientific and academic recognition reflects the seriousness of Ellie's work: it is committed to finding ways to support those isolated in society and breaking down barriers of communication.


Light and Shadows at Humanitas Deventer
| John Mersey | Old Shop Studios | November 2020
Light and Shadows at Humanitas Deventer
| John Mersey | Old Shop Studios | November 2020


This year, Ellie's work has faced new challenges with the impact of COVID-19, and she has had to consider how to remotely and creatively connect with isolated people who cannot access the internet; 25% of the people living with dementia and their carers in this country don't have email or access to the internet.

Not to be deterred, Ellie has begun a new phase of The Photobook Project in partnership with David Truswell, director of the Dementia Action Alliance for Culture and Ethnicity, and Ronald Amanze who lives with dementia and is from the black community. Working from afar, Ellie has shared disposable cameras through the post to the 20 participants: individuals living with dementia and their carers. This project is specifically supporting the black community and received support from the Race and Equality Foundation; as Ronald Amanze describes, "The health arena is so often excluding of black lives. We only get included in the snapshots." Ronald titled the project "My Dementia Life Matters". Ronald lives with dementia and is a key partner in the project, and titled it, My Dementia Life Matters: a reference to Black Lives Matter, but also the discrimination those living with dementia experience. The project will culminate in a new series of The Photobook Project, and also reach audiences through radio as participants will contribute to Brent Youth Radio, presented by Ronald.


The Happy Wanderers | Stephen Tamblin | May 2016
"Hello Neighbour!" | Sores Duman | Ellie with her neighbour, Joke | September 2018
My Dementia Life Matters | Anonymous | December 2020

The difficulties of remote communication and increased isolation are ongoing obstacles faced in Ellie's work, and so it is no surprise to me that Ellie has found ways to initiate projects during the UK's lockdowns. This activity is rooted in social practice, and Ellie is invested in the communities she works with; her practice is generous, caring, uplifting and radical, and she encourages the creative in all participants. Her practice shifts beyond the historic artist ego and seeks out joyful and empowering ways to work with others.